Parish Staff
Fr. Jero
me Joseph Day, O.S.B., Ph.D.

(603) 623-2604
jday@anselm.edu
Office location: Parish Rectory, 103 Walker St., Manchester, NH 03102
Kerri L. Sta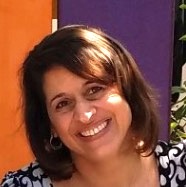 nley
Parish Secretary, Director of Liturgy
Kerri joined Saint Raphael Parish in February of 2012. She runs the administrative tasks and is the director of Liturgy at Saint Raphael. Kerri is a graduate of Merrimack College, North Andover, MA, and lives in Londonderry with her husband, Greg and four children, Thomas, Christopher, Joseph, and Jeffrey.  She is active in several organizations within her town; she is the president of the Londonderry Youth Recreation Soccer Association, and chaired the town's annual Beautify Londonderry event for six consecutive years. She was recognized as one of the town's Volunteer of the Year in 2010. She and her family are members of Saint Jude Parish, where she is a lector and extraordinary minister of the Eucharist. Kerri can be reached at (603) 623-2604 or kerri.stanley@st-raphael-parish.org.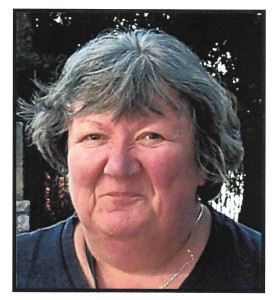 Therese Dame
Director of Religious Education & Youth Ministry
Therese, a native of Gonic, N.H., has been a staff member at Saint Raphael the Archangel since September of 1989. She directs the faith formation for those in preschool programs (ages 4 and up) through high school. Therese, a graduate of Saint Thomas Aquinas High School, Dover, received graduate certificates in theological and biblical studies from the Ministry Institute at the former Notre Dame College, Manchester, in 2003.  She is certified by the Diocese of Manchester as a Youth Minister and Director of Religious Education and has served in several state-wide roles for the diocese. Therese is the widow of Gary Dame, who died in 2010, and they had three children, Lisa, Carolee and Ryan, now all adults. Therese can be reached at (603) 647-2283 or at  therese.dame@st-raphael-parish.org.
Dorene T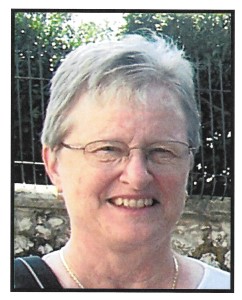 urner
Director of Saint Raphael Food Pantry & Hope Chest
Dorene was born and raised at Saint Raphael and after a lifetime of volunteering in various ministries, joined the staff in 1993. Dorene, a graduate of Saint Raphael School and of Saint Joseph High School for Girls, is certified by the Diocese of Manchester as a youth minister and a coordinator of religious education. Having run her own business, Doran Interiors, for many years, she brought that experience to serve as steward of the physical plant including all buildings belonging to the parish until her "retirement" in 2011. Now, she serves as director of the Saint Raphael Food Pantry and Hope Chest, coordinating dozens of volunteers and outside organizations as they help the parish assist the poor and needy. She and her husband, Tony, have two grown children, Buddy and Katie. Dorene can be reached at (603) 647-2283 or dorene.turner@st-raphael-parish.org.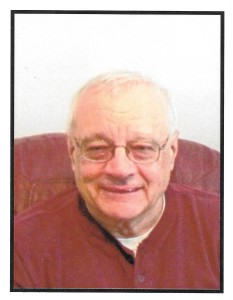 Ray Clement
Facilities Director
Ray has a long association with Saint Raphael, its pastors and with Saint Anselm Abbey and College through his dad, Romeo Clement, who worked for decades on the Hilltop. Ray is retired from his duties for the Diocese of Manchester, where he served as facilities manager and director of cemeteries. He sits on the Manchester planning, zoning and master plan boards/committees and is a member of the Southern NH Planning Commission, Holy Cross Learning Center Board, and since 2009, has been the facilities manager for Trinity High School. A member of the former Saint Edmund Parish, Ray served on its pastoral council, chaired the penny sale committee and taught religious education. A member of the American Legion and the VFWars, Ray is a 1959 graduate of Saint Edmund School, a 1963 graduate of Bishop Bradley High School and a 1967 graduate of Saint Anselm College. He and his wife Pat have three grown children, Amanda, David and Sarah. Their son Matthew is deceased.  Ray can be reached at (603) 491-2578 or rpclement@comcast.net.

Rectory, Parish Administration, Business, Worship & Music, Religious Education, Facilities Management Offices:
Saint Raphael Parish
103 Walker Street
Manchester, NH 03102
(603) 623-2604