Music Ministry
Be filled with the Spirit, addressing one another in psalms and hymns and spiritual songs, singing and playing to the Lord in your hearts. (Eph. 5:19)
Music is an integral part of worship at Saint Raphael Parish.  Each Mass has instrumental accompaniment so that the parishioners can join in singing hymns and liturgical prayers. 
The Saint Raphael Parish Adult Choir sings a wide variety of musical genres at the 9:30 am Sunday Mass as well as at other Masses during Advent, Lent and Easter.  Practice is held on Thursday nights from 7:30-8:45  p.m. from September through early June, and the choir is on break during the months of July and August.  Any singer with a mature voice is welcome to join us!  Please contact us through the parish office at 603-623-2604.

Lyle Ha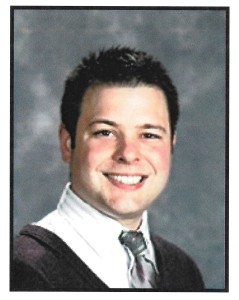 mel, Choir Director & Principal Organist
Lyle Hamel teaches chemistry at Goffstown High School. Before he began his second career as an educator, Lyle worked for nearly seven years in an environmental laboratory as a senior inorganic analyst.   Lyle began serving in ministries at Saint Raphael as an altar server in 1991. After receiving music lessons with the previous pastor, the Rev. Bede G. Camera, O.S.B., Lyle started playing the organ and piano at the Sunday morning Masses in 1997. Lyle Hamel is a 2003 graduate of Saint Anselm College, with a B.A. degree in biology, summa cum laude. Lyle is available to play at weddings.
Jona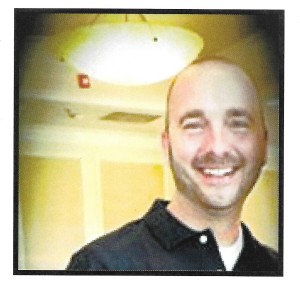 than Cote is the organist at our 5 pm Mass on Sunday afternoon.  Jonathan also assists with funerals and other occasions. He is a graduate of Salem State College and attended New York University, where he studied applied music concentration in voice and piano. He is the Music Director at St Michael Parish in Hudson, MA, as well as Divine Mercy Parish in Peterborough, NH.

Gerry Leblond began playing church services at age 15.  After high school, Gerry attended the Boston Conservatory of Music where he graduated in 1975. Further summer studies in organ and choral techniques at Boston University School  for the Arts.  He has served as pianist for the Anselmian Summer Theatre.  He has served as  accompanist for the Orion Chorale in Lowell, MA. and has appeared with them at the Methuen Memorial Music Hall and Holy Cross Cathedral in Boston.  He has served as organist -music director for St Francis Xavier Church in Nashua, NH for 25 years and 15 years at St. Elizabeth Seton Church in Bedford, NH. In 1985, he appeared as organ soloist with the Nashua Symphony performing the  St. Saens Organ Symphony.  He also plays for weddings and funerals at St. Anselm College.  He has served on  the music faculties at Rivier College and the Nashua Symphony Music School.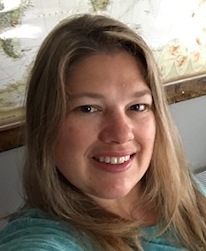 Amber Byron is a social studies teacher and drama advisor at Trinity High School, where she also sings in the chorus. Originally from Millinocket, Maine where she sang in competitive show choirs and jazz choirs, she moved to Manchester in 2001 after graduating from Saint Anselm College. She has been active in youth and community theater since the age of eight. She also cantors at St. Anthony's Parish.
Caresse Maillo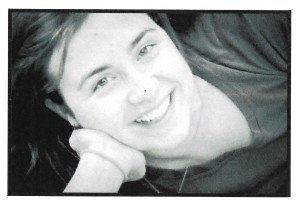 ux is a 2017 graduate of St. Anselm College, having majored in Fine Arts with an emphasis in Music. She began taking flute lessons at the age of 9 and is continuing flute lessons at St. Anselm with Mrs. Rebecca Jeffreys. In addition to playing flute, she is also a member of the St. Anselm College choir, as well as the choir librarian and member of the choir board. She is very interested in Philosophy, Film Music, and volunteering on service trips. Caresse is a lifelong member of St. Raphael Parish and has been involved with altar serving and religious education for many years, as well as now being involved in music ministry as a cantor and member of the choir.
Erin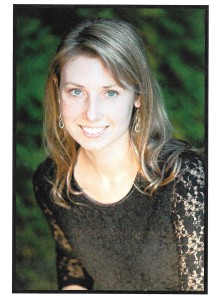 McCahon has been a cantor at St Raphael since 2013.  Erin is a native and resident of Manchester and works as a high school English teacher at Mount Zion Christian School.  She graduated from Providence College in 2010 with a B.A. in English, minoring in music with a specialization in piano, and enjoys teaching several piano students.  After graduation and before deciding on a career in teaching, Erin worked on various political campaigns, including for her uncle Ovide Lamontagne.  She has participated in the news writing class at Nackey Loeb School of Communications to pursue freelance writing and social media work.  
Erin has been singing for Masses for many years and loves being able to sing the beautiful chant music at St. Raphael Parish! She enjoys volunteering in church, serving as lector in her home parish of Ste. Marie, and has taught religious education and Confirmation classes. On June 22, 2013, Erin married Rico McCahon, a teacher and co-founder of Liberty Harbor Academy in Manchester. They have two daughters, Elizabeth and Claire.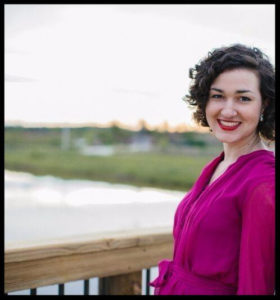 Emily Swope, who joined us in the fall of 2016, is a graduated from Ave Maria University in May 2016 with a BA in Music with a Vocal Concentration, and a minor in Shakespeare in Performance. Emily began her musical studies as a pianist at age 10. When her family moved to Vienna, Austria she enrolled in the Musikgymnasium Wien, a school for musically gifted adolescents. There she took private voice and piano lessons, and sang in choirs such as the Chorvereinigung St. Augustine, Musikgymnasium Kammerchor, and the AlMezSo All-women's choir, of which she was one of the founding members.

After moving back to the U.S., Emily enrolled as a Piano Performance major at the Hartt School of Music in Hartford, CT, but did not find her calling there. She transferred to Ave Maria University where she discovered her passion for voice and early music. Since then she has performed at many venues within Ave Maria, southern New Hampshire and Southwest Florida, and won the Marilyn Van Sickle Vocal Competition in April 2016. She is thrilled to be pursuing her career in music as vocalist, vocal coach and music director. 
The Catholic Basics Choir, led by Tom Larson,  sings at the 5 pm Mass on the third Sunday of each month.  "Our motto is: simple and beautiful, old and new.  All of the music we sing is grounded in the Gregorian chant tradition, and we also use contemporary versions composed by Bartlett, as well as David Clayton and Paul Jernberg."